ANNOUNCEMENT: The Na Laugh Android App is HERE!
The Na laugh team is happy to announce that our simple lightweight android app is now available for DOWNLOAD on the Google Play Store.
iOS will be available soon, so iphone users, make una no vex. 🙂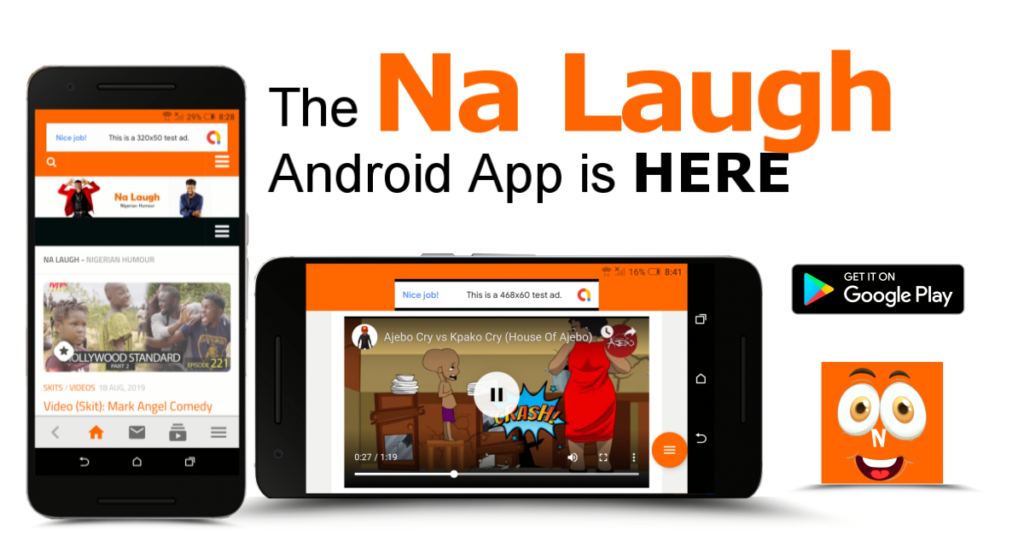 The android app delivers an interface similar to what you are already used to, in a simple and lightweight 3.5 mb app.
This allows you quicker and more convenient access to all your favorite comedians on Na Laugh.
Thanks for a being a visitor of Na Laugh through the last 7 years, and thanks in advance for downloading our app.